Code Compliance Solutions and Services
---
Here you will find UL services as well as code compliance solutions for areas within the United States (U.S.) and those outside the U.S.
---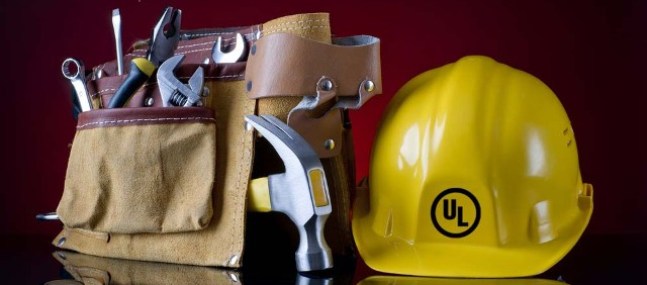 ---
Code compliance solutions – U.S.
---
UL Product iQTM
It's easy to specify or verify products certified by UL using our Product IQTM search tool. Product iQ is free, but a one-time registration is required.
---
UL provides a wide range of services that code authorities, architects, specifiers and installers can use to enhance their knowledge, resolve problems and provide safe and sustainable installations.
Alarm System Certificate Services
Code authorities who enforce NFPA 72 requirements and require certain fire alarms in their jurisdictions to be covered by a UL certificate have experienced overall increased system reliability and a reduction of nuisance alarms.
Architectural, Engineering, and Construction (AEC) UL Fire Rated Search Resources
An important part of designing and building a safe, code compliant structure is specifying and utilizing equipment, materials, and assemblies that have been evaluated to nationally recognized safety standards.
UL Qualified Firestop Contractor Programs
The UL Qualified Firestop Contractor Program is voluntary and allows contractors to proactively demonstrate their commitment to the proper installation of firestop systems.
Firestop Special Inspections
Whether the special inspection of firestop systems, fire-resistant joint systems or perimeter fire containment systems is required by code or simply done at the discretion of the design team, UL's Firestop Inspection Service can help ensure your contractors are using the correct systems and help make certain that the systems are installed correctly.
Field Evaluations
UL Field Evaluations bridge the gap between uncertified equipment and code compliant installation. Our skilled staff are fast, thorough and trustworthy, and our services meet the needs of both the owner and code authorities.
UL Evaluation Reports
UL certifications and UL Evaluation Reports provide the technical foundation relied upon by architects, designers, contractors and code authorities to provide safe, code compliant installations.
Building Envelope Testing, Commissioning and Advisory Services
Achieve optimal performance for building envelope components and systems with building envelope testing, commissioning and advisory services from UL's Built Environment experts.

New White Paper: Fenestration Foundations for Building Envelope Performance about the importance of testing and certifying building envelope products, and the scientific methods that we utilize for testing. To learn more visit this page.
---
Here are some related pages that link to even more useful information
---
Code compliance solutions – outside the U.S.
---
Canada
Click here to access the Canadian Code Authorities site
UL Product iQTM
---
---
---
---
UL Codes & Regulatory Services experts are available to provide code authorities with answers about the applications for which products are certified. Leave a message or send an email and we will respond promptly. Please call +1.800.595.9844 or email ULRegulatoryServices@ul.com.