Code Authority FAQ's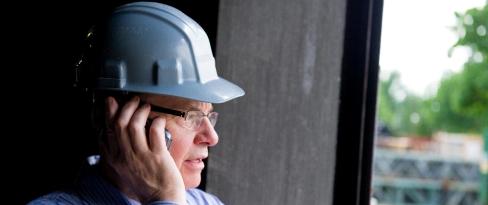 I have seen some products with a UL Mark that says UL Certified instead of UL Listed or UL Classified. What is this Mark and what does it mean?
This Mark is our Enhanced Certification Mark, and it includes information to assist in verifying the product is certified and describing the scope of the certification. For more answers to common questions about the Enhanced Certification Mark click here
What is a CE mark and is it equivalent to a UL Listing Mark?
A CE Marking is a European marking of conformity that indicates that a product complies with the requirements of the applicable European laws or directives. The European Community established the CE marking system to ensure free movement of products between member countries and to remove internal barriers to trade. The CE marking is a legally required marking in the European Union (EU) and applies to a variety of product categories. It is usually a manufacturer's self-declaration that the product complies with European laws and may not include assessment to safety requirements.
Because most products bearing the CE mark are not required to be third-party certified, are not subject to ongoing factory surveillance of production, and may not be compliant with applicable U.S. product safety standards, they are not considered to be Listed as defined in NFPA and ICC model codes and standards. For more information about the CE mark click here
A contractor wants to add UL labels to unlabeled products at the job site. Is this acceptable?
No, UL Marks may only be applied at manufacturing facilities authorized by UL. Any violations should be immediately reported to UL. The only exception is if UL authorizes the UL Mark to be applied in the field as a result of a field inspection. During a field inspection UL representatives determine if the product complies with applicable safety standards and requirements, and if compliance is determined product labeling is performed in the presence of the UL representative. However, this takes place only after the local authority having jurisdiction has been consulted. Click here for additional details.
I am often contacted by Architects and other design professionals with specific questions, is there a place to direct them for answers to common questions?
Yes, there is a page dedicated to design professionals that has many answers to frequently asked questions (FAQ's). Click here to learn more.

A manufacturer's literature indicates a product complies with a UL standard, but the certification cannot be located in UL ProductiQ®. What does this mean?
There are several possibilities, including the following:
The product may have been previously certified by UL, but the certification has since been discontinued.
The UL certification may be very recent and is not yet available in UL ProductiQ®. In this case, the manufacturer should be able to provide documentation from UL confirming the certification.
The manufacturer is making a "self-declaration" claim that has not been verified by an independent third party such as UL, and the product would not be considered to be 'Listed" as defined in NFPA or ICC model codes.
The product may be certified by another third party organization using UL's Standards for Safety.
Are Listed products required to be marked with the manufacturer's name?
UL Listed products are required to carry a marking to identify the Listed company. This identification can consist of the company name (or an important portion thereof), a trade name or trademark, or the Listee's UL file number. Identification of the Listee appears on the product itself or, in some cases, on the smallest unit container in which a product is shipped.
A UL Listed product was modified in the field. Does this void the Listing?
An authorized use of the UL Mark is the manufacturer's declaration that the product was manufactured in accordance with all applicable requirements, and was in compliance with those requirements when it was shipped from the factory. If that product is modified after it leaves the factory, only a UL Field Evaluation can determine if the modified product  complies with UL's requirements.  It is the responsibility of the Authority Having Jurisdiction to assess the acceptability of the modifications or to determine if the modifications are significant enough to require a UL staff member to evaluate the modified product. UL can assist the AHJ in making this determination. For information on UL field evaluations click here.
A UL Listed product overheated and showed charring on the enclosure. Is UL interested in this?
Yes, UL is committed to protecting the integrity of the UL Mark and, by extension, protecting the individuals and communities that rely on UL. You can help correct potential problems with UL certified products by filing a product incident report, which will start a formal investigation into the problem. The product incident report program covers problems related to:
Products alleged to have malfunctioned during use.
Products on which UL Marks are allegedly misused.
Products that cannot be installed in accordance with the appropriate model installation code.
Products that do not appear to comply with the requirements used to investigate and certify them.
Products that display a counterfeit UL Mark.
Product markings, packaging, literature and web site content that imply an inaccurate or inappropriate association between the product and a UL certification.
Click here for more information..
As a code authority do I need a UL Standard to determine if a product complies with that standard?
UL Standards for Safety are not needed to determine code compliance, even if the installation code indicates that a product or material must comply with a specific UL Standard. The Guide information in UL ProductiQ®, or in UL's published product directories, usually identifies the standard(s) used to investigate and certify products in a particular product category. This information can assure code officials that a product was evaluated to the appropriate product standard, which is often referenced in a model code or regulation. If there is a need to access the UL Standards this can now be done using our complimentary web based service. To learn more about creating an account and accessing UL Standards for free visit this page
---
UL Codes & Regulatory Services experts are available to provide code authorities with answers about the applications for which products are certified. Leave a message or send an email and we will respond promptly. Please call +1.800.595.9844 or email ULRegulatoryServices@ul.com.