UL Installation Code Search
The Installation Code Search is UL's code correlation database.  Located in UL's Product iQ database, you will find North American model installation codes correlated to UL's product certifications.
The 2020 NEC correlation to UL product Certifications (Listings) is available now on the UL Product iQ™ database. UL Product iQ is free to use, but registration is required. Product iQ includes the ability to search for correlations among UL Certified products to 16 North American model installation codes, including the 2020 NEC.
To access the installation code search, go to www.ul.com/codesearch directly or Product iQ and type "installation code" or "code" into the search field, let the field populate then select the installation code search template from the drop down field. You can also select the installation code search from the Building Materials, Systems and Installation Codes iQ Plus Search Tool in the menu below the Product iQ search field.  Learn how to use UL Product iQ, take this FREE-On Demand Webinar- Understanding and Using UL Product iQ.  UL.com/piqdemo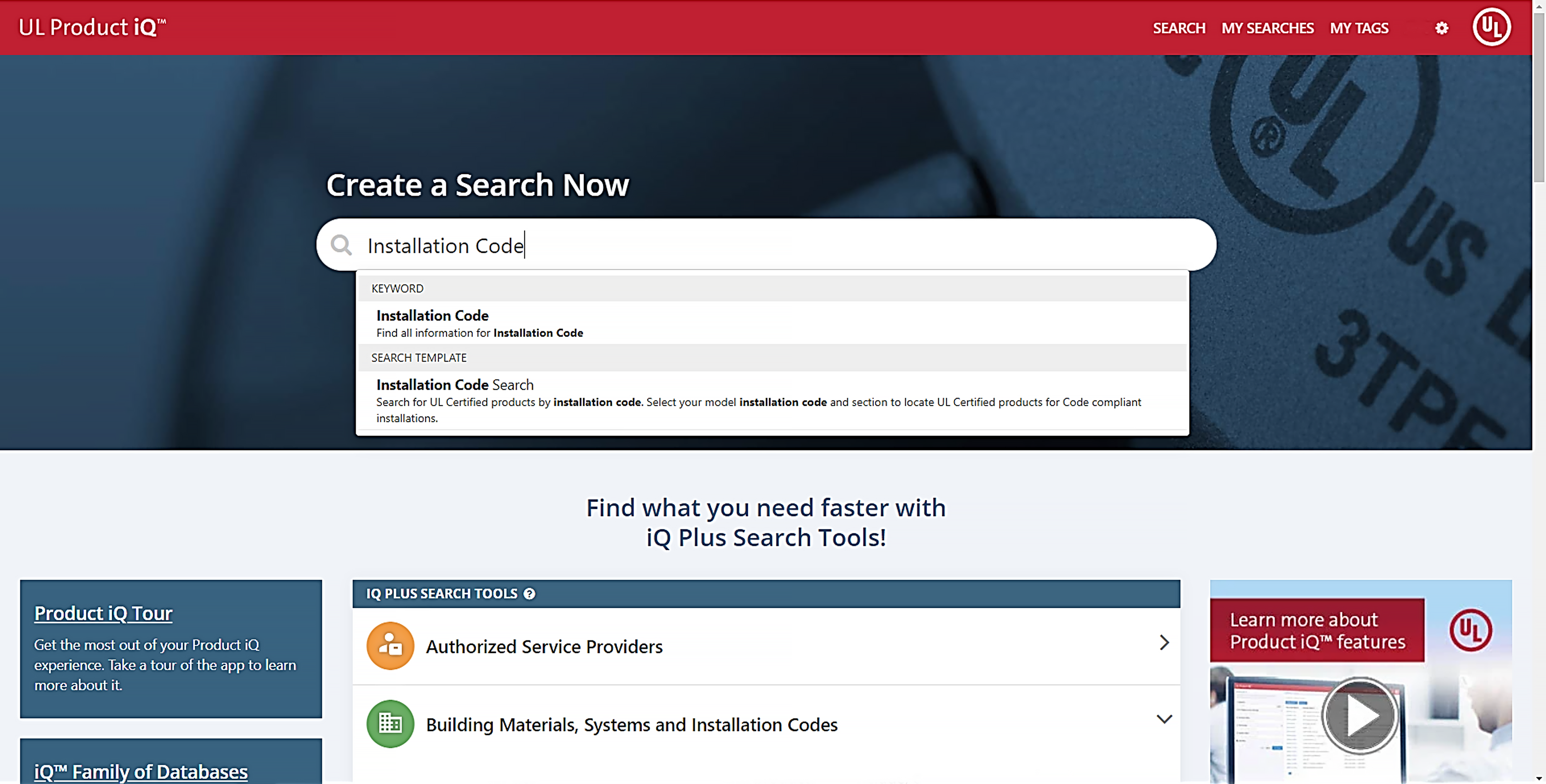 ---
Once on the installation code template, select the National Electrical Code (NEC) from the installation code field, "2020" in the year field and then enter the section of interest. The search results will display the UL product categories applicable to that code section. Select a product category guide link for details on the scope of Certification (Listing), installation criteria, Certification requirements and identification of the UL Mark for products covered by a category. For additional information, open the Related Information tab or click on the View UL Certified Products link to source or identify code-compliant UL Certified (Listed) products for an application.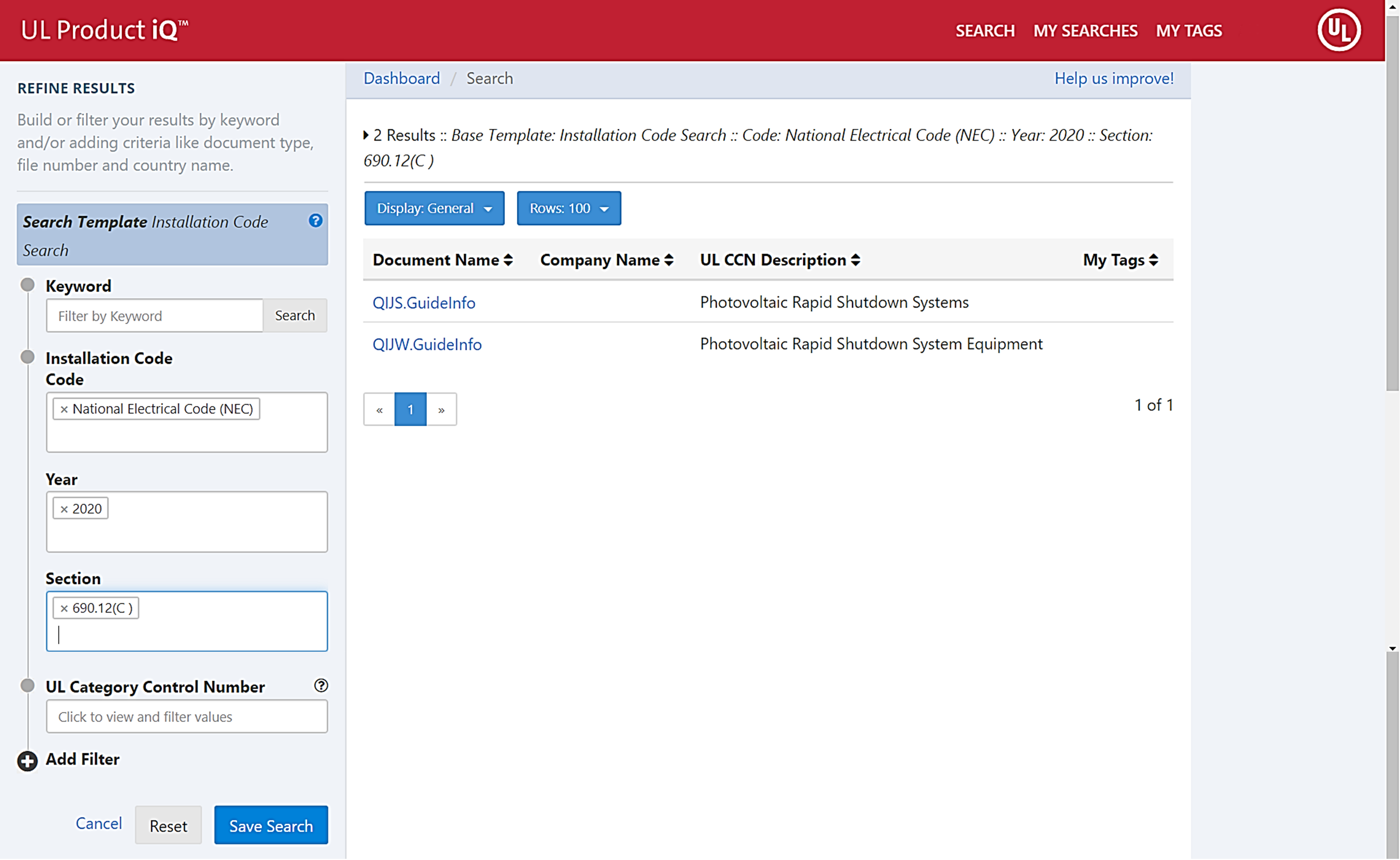 Reprinted with permission from IAEI News, UL Question Corner September/October 2020
---
Bookmark or save Product iQ to your home screen and use this important tool to source or identify code-compliant products or to assist with your installation and inspection decisions.
---