Enhanced Architectural Services
Our experts can help you search for suitable design solutions, and save you time and money looking for solutions on your own. Fast professional solutions are a few clicks away.
---
Service Overview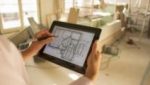 Architects can usually locate solutions to fire resistance applications using UL online tools. However there are situations where technical assistance is needed to locate a suitable solution. Enhanced architectural services are a fee based service in which we review your project parameters and provide a report describing potential design solutions obtained from UL databases and possibly other resources.
Architect Chat
Architects can click on the button below to chat with UL subject matter experts who can assist with locating UL fire-resistance rated assemblies and designs with our online tools, answering simple questions about UL assemblies and designs, and determining if Enhanced Architectural Services can assist in finding a design solution.
Chat is usually available Monday through Friday, 8:00 AM to 4:00 PM Central U.S. Time, except holidays.
Examples of Enhanced Architectural Services Inquiries
Typical examples of inquiries that might benefit from these services.
"I would like UL to locate a rated wall assembly for my project; I want brick veneer with wood studs and 5/8" gypsum board. It has to be 2-hour rated with metal studs."
"I cannot find what I am looking for and do not have the time to research UL's technical documents, I would like assistance."
"There is a minor modification to an assembly I would like to know if it is acceptable. I think I need an engineering judgment."
"I have an existing floor-ceiling construction and am looking for an identical or similar UL design."
Opening an Investigation
After describing your situation via our architect chat line our technical staff will advise a cost for conducting an investigation to identify potential solutions, if they are available. If you decide to proceed you will be given a link to a secure web page that allows you to pay the fee using a credit or debit card. Upon receipt of payment you will receive a confirmation number via email, and instructions on submitting your question and project details via email using our "Research Request Form". A report of our findings will normally be provided within two business days, sometimes sooner. Anticipated turnaround time can be discussed during your initial chat inquiry.