Keeping In Touch
Have questions about how UL certified products or services can be used to help achieve safe, code compliant installations?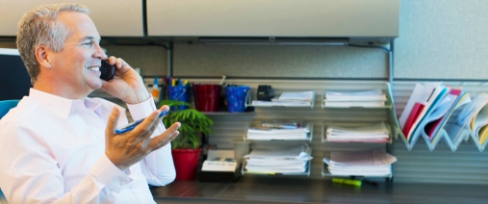 We are available to provide answers to your questions. Click on the links below for more information.
Customer Service
If you have questions about obtaining UL Certification, UL field evaluations, other UL services or if you have account or billing questions, please contact UL's Customer Service Professionals at +1.877.ULHelps (+1.877.854.3577) or by email: cec@ul.com
---
Codes and Regulatory Services
UL Codes & Regulatory Services experts are available to provide code authorities with answers about the applications for which products are certified.
Code and regulatory inquiries
Leave a message or send an email and we will respond promptly. Please call +1.800.595.9844 or email ULRegulatoryServices@ul.com.
Contact information
United States
Arizona
Jeff Fecteau Jeffrey.Fecteau@ul.com
California
Marguerite Carroll  Marguerite.E.Carroll@ul.com
Howard Hopper  Howard.D.Hopper@ul.com
John Taecker  John.K.Taecker@ul.com
Steven Jones  Steven.Jones@ul.com
Illinois
Tom Lichtenstein  Thomas.R.Lichtenstein@ul.com
New York
Bruce Johnson  Bruce.Johnson@ul.com
John Maguire  John.Maguire@ul.com
Oklahoma
Jon Roberts  Jonathan.Roberts@ul.com
Pennsylvania
Michal Hofkin Michal.Hofkin@ul.com
Texas
Kelly Nicolello  Kelly.Nicolello@ul.com
Utah
Chris Jensen  Christopher.Jensen@ul.com
Outside of the United States
Canada
Brian McBain  Brian.McBain@ul.com
Andrew Pottier  Andrew.Pottier@ul.com
Mexico City
Eduardo del Muro Cuéllar Eduardo.Delmuro @ul.com
Dubai – United Arab Emirates
Ghaith Bakir  Ghaith.Bakir@ul.com
---
LinkedIn
The LinkedIn Codes and Technical Services Group
The LinkedIn UL Codes and Technical Services Group, sponsored by UL's Codes and Regulatory Services Department, discusses timely, issues related to North American codes and regulation. It is designed to help code authorities, architects, specifiers, contractors and installers achieve safe, code compliant installations. Discussions cover a wide range of issues associated with products covered by North American model codes and regulations. These include building, electrical, fire, green construction, mechanical, plumbing,sanitation and public health code, among others.
Join our LinkedIn group today to stay informed about UL events and the latest developments, search for UL Codes and Technical Services Group


---